Latest News Back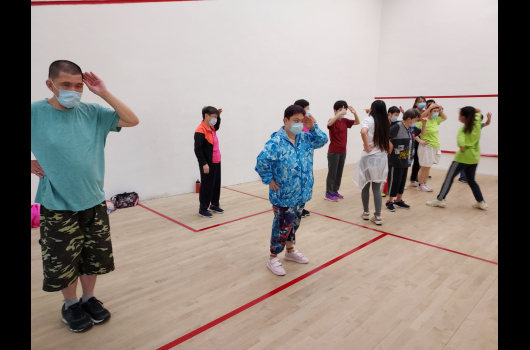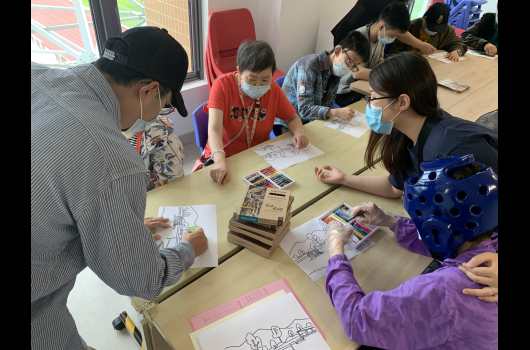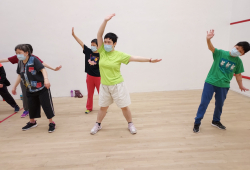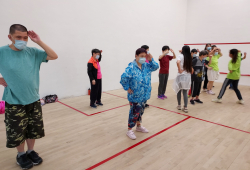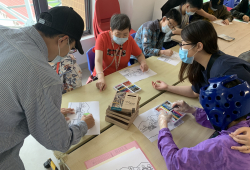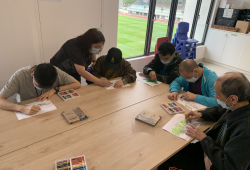 Portraying Yuen Long with Art
This year, WJCS has received funding from the Arts Development for People with Disabilities of the Social Welfare Department to implement an 18-months programme named "Portraying Yuen Long with Art", which will benefit 140 people with disabilities and more than 1000 members of the public.
Vision
1) To cultivate the art abilities of people with disabilities and make it as their lifelong learning, interest and career;
2) To enhance the basic training of art abilities for people with disabilities and explore their artistic potential;
3) To cooperate with crucial stakeholders in the community of Yuen Long and to promote the integration of the disabled and the abled through arts;
4) To promote Yuen Long culture through art and to deepen the public's understanding of Yuen Long culture.
About the programme
1) Potential in Yuen Long
Art training courses are held in the four service units of the Agency in Yuen Long, including dancing, visual arts, drama, ceramics and music.
2) Social inclusion in Yuen Long
To collaborate with people with disabilities, primary and secondary school students and vocational youths in the district, a video with the theme of the exhibition of inclusive art will be produced. The plan includes the production of a picture album to show the history, changes and unique culture of Yuen Long through paintings by people with disabilities.
3) Stories of Yuen Long
The fruitful learning outcomes will be demonstrated in Yuen Long and other districts, including art exhibitions, stage performances, micro-film broadcasts, picture albums and seminars, etc.