Latest News Back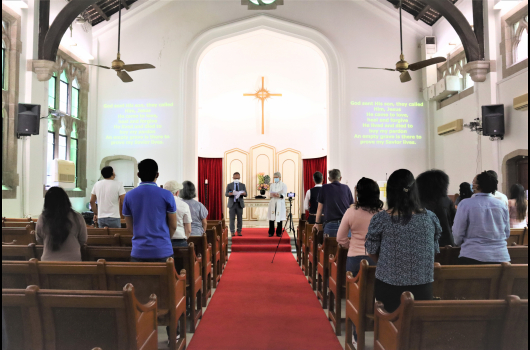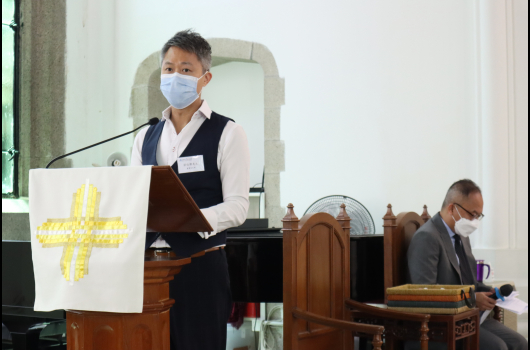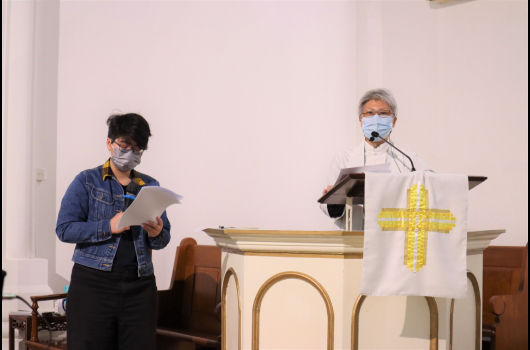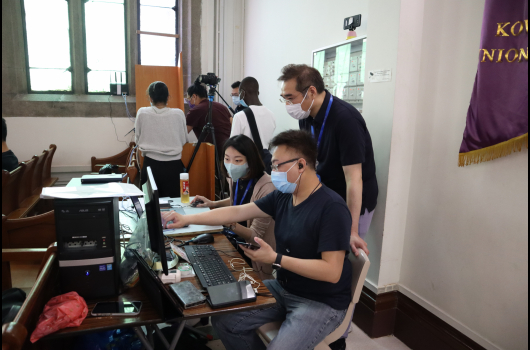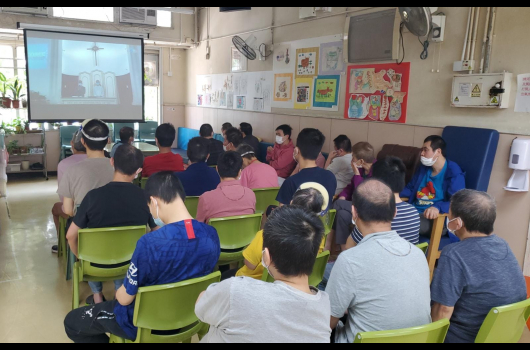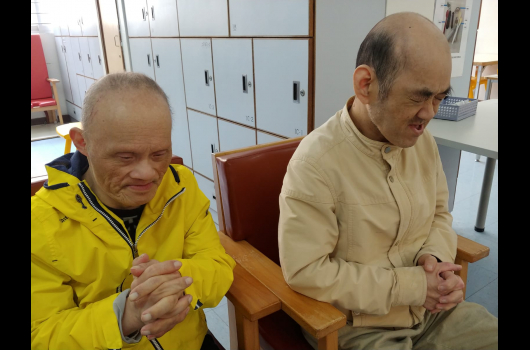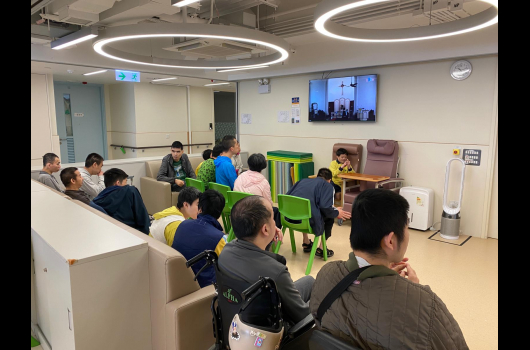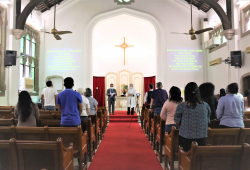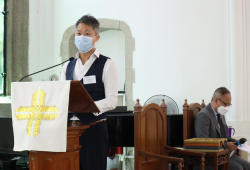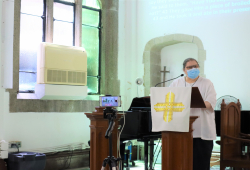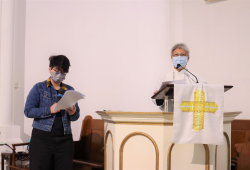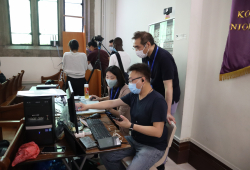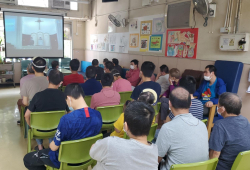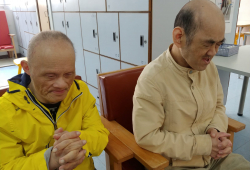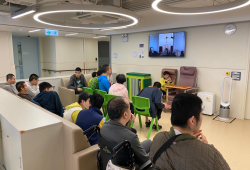 Wai Ji Sunday 2021 - Hope in Epidemic
On 18th April 2021, Wai Ji Sunday was held in Kowloon Union Church. Because of COVID-19, approximately 300 service users and staff watched the live streaming in 10 service units respectively to appreciate the Lord's blessings.
The theme of the worship was "Hope in Epidemic". Mr. Chan Kwok Ming Michael, our new Chief Executive, officiated the event. Rev. Wong Mei Fung, our broad member, preached about hope from Jesus Christ during the sermon. Our service users were invited to read Luke 24:36-48 through video. The bible verses were about the story of the resurrection of Jesus. After Jesus was crucified, he showed the scars on his hands in front of his disciples. He was persecuted for righteousness, yet he was not afraid of his sufferings. He acknowledged the pain and did not evade to declare the power of resurrection.
Though our service users are imperfect, they are also parts of God to show His glory. Rev. Wong encouraged us that people are not alone under the epidemic. We should work together and connect with love, trust and help each other. Also, we should concentrate on work and live a happy life to enjoy every moment. She wished staff of Wai Ji and the congregation to live out the power of hope and become the hope under epidemic.
Mr. Jack Cheng, a parent of our service users, shared his conversion testimony through video. God works in his life and turns him from a worried father to a grateful brother today. The service users also sang two hymns, which were "Praise you Hallelujah" and "Lift My Eyes Up To the Hills". Finally, they offer their sincere blessings to the congregations.
At the end of the sermon, Mr. Leung Kai Lok Peter, Chairperson of the Board of Directors, specially prayed for the service users and their families, hoping the vaccine could help to control the pandemic. He prayed for God that to allow caregivers to shed the burden and feel the peace and hope from Him. He also prayed for God to give strength and wisdom to our new Chief Executive to service with strength and loyalty. He also kept Hong Kong and the world in his prayer, to wish getting out of the haze of the epidemic as soon as possible.