Latest News Back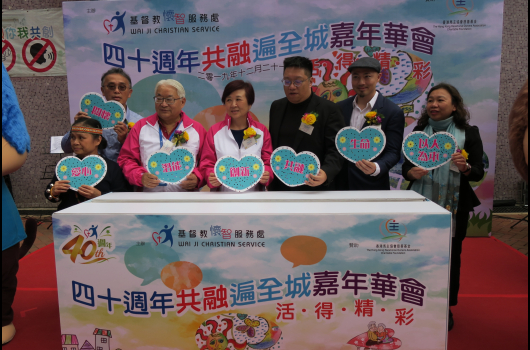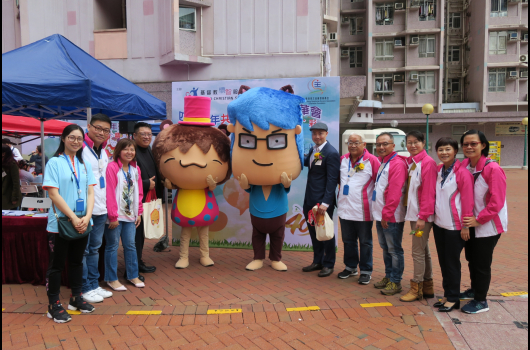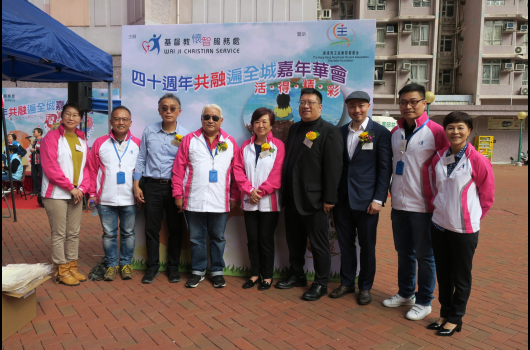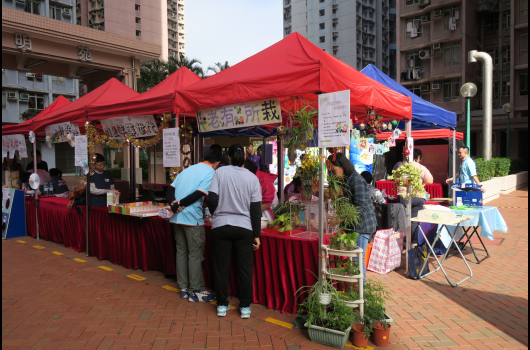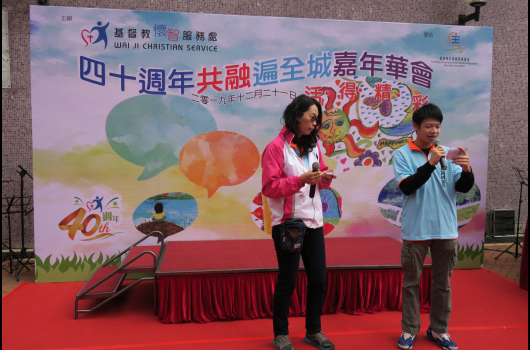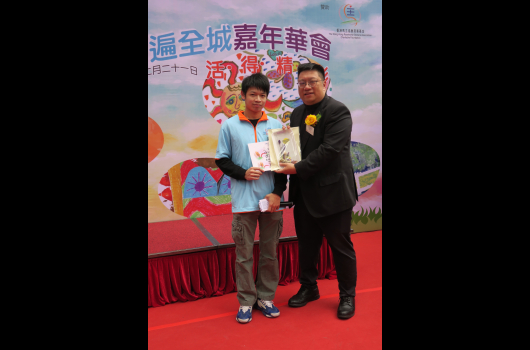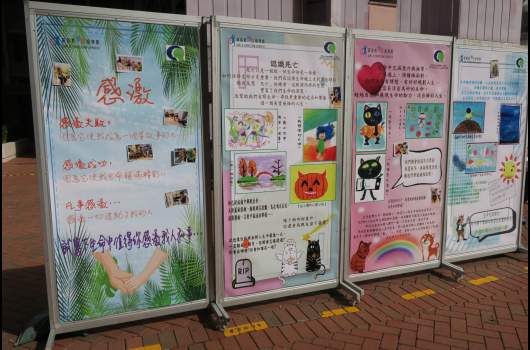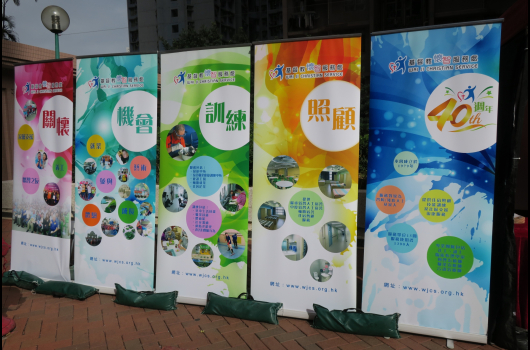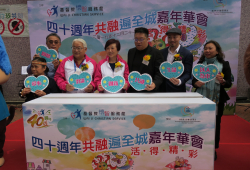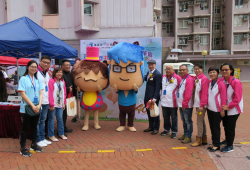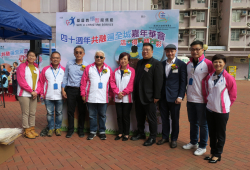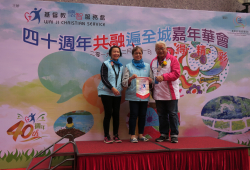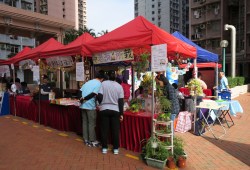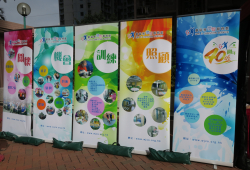 "Embracing Inclusion – A Wonderful Life" Carnival
Sponsored by The Hong Kong Racehorse Owners Association Charitable Foundation Limited, "Embracing Inclusion – A Wonderful Life" Carnival, one of the 40th Anniversary events of Wai Ji Christian Service, was held at Open Plaza of Kwong Ming Court, Tseung Kwan O. Hundreds of neighbourhoods participated the activities. The scene was lively.
Prof. Szeto Pui Yukm Grace, Director of Wai Ji Christian Service, shared in the opening speech that Tseung Kwan O Integrated Rehabilitation Services Centre has been serving the community for 13 years. It is a very diverse service unit. Not only serving people with mild to severe intellectual disabilities, but it also provides care services for people with severe disabilities. In order to promote community inclusion, the unit organize large-scale community education activities every year. This year, we hoped to show the talents of people with intellectual disabilities through artistic performances, booth games and exhibitions, etc. Also, we hoped to spread the message of "The disabled could live a fantastic life".
In addition to today's carnival, the centre has been organized different inclusion activities. Among them, a monthly community studio "Wall-less World" is held on the ground floor of Sheung Mei House. It provides chances for the community members to create art pieces with our service users so as to promote social inclusion. We will arrange an art instructor to guide the team members. We welcome all community members to join together.
The event could not be successfully held without the support of the below organizations:
 The Hong Kong Racehorse Owners Association Charitable Foundation Limited
Hong Kong Red Cross East Kowloon Divisional Headquarters (Youth & Volunteer Department)
ELCHK Sheung Tak Integrated Youth Service Centre
HKTA The Yuen Yuen Institute No.3 Secondary School
Haven of Hope District Elderly Community Service
Image Zone Volunteer Photography Team
Hip Hong Society Balloon Twisting Volunteers